orlando wedding weekend - a photo essay
i went to orlando this weekend with jamie, gayliestar and jiller. we were attending the wedding of our good friend chriscarey. i normally wouldnt go outta my way to go to a wedding (remember, im a
lazy
bitch) but chriscarey is quality people and well, it was an excuse to go to disney world, a place i havent been to in a decade, maybe even longer. instead of writing a detailed synopsis of this fun trip, im gonna let the pics do the talking... with a little help from short captions.
after an early morning flight, jamie, gayliestar and i decided to get the crappiest park of disney outta the way - mgm studio. went on two "rides" and consumed a delectable meal at the primetime cafe.
special mention quote #1:
you have an allergy to shellfish? the chef says you cant order the shrimp cocktail.

ah, but mgm was just dippin' the toe into the disney pool and we were ready to take a deeper plunge - the magic kingdom. got a little taste of what was to come later this weekend. couldnt leave the park without mickey ears!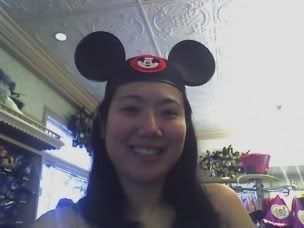 special mention quote #2:
i realized the mickey hats are oversized yarmulkes with ears.

after a day of traveling and amusement, we headed back to our homewood suite to make ourselves pretty for the rehearsal dinner. when we quickly realized our beautifying efforts werent necessary at all, we ended the night the classiest way possible.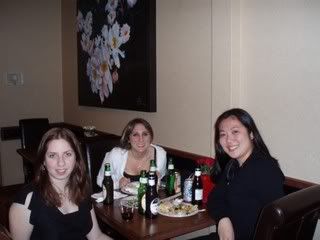 thirsty much?

the next morning started off with a complimentary breakfast in the lobby followed by a drive to the airport to pick up the jiller.
special mention #3:
john young parkway

then it was off to epcot!


every person comes out tired

after riding the attractions in the front of the park, it was time to make our way to the countries of the world.


shouldve worn my platform shoes.

after some silly pics, it was time to take a nice scenic one.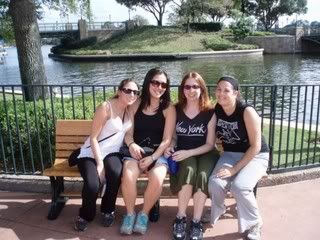 special mention #4:
ew, i wouldnt eat fried fish here.
why not, its probably the tilapia.

crossing over countries works up an appetite. made a quick stop at morrocco for some grub.


food theme of the trip - chicken. chicken fingers, fried chicken, chicken on a stick, chicken wrap. chicken chicken chicken.

moshi moshi. domo araygato mr roboto. next stop - japan.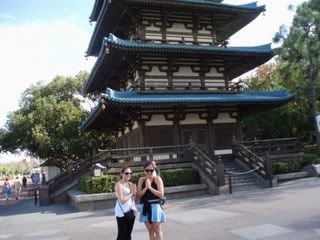 hot mama geishas.

after a disappointing quest for lemon ices, gayliestar settled on a tangerine snow cone.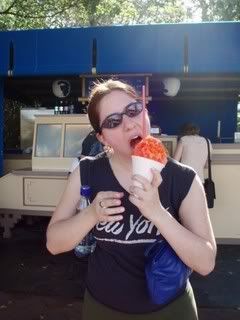 hot mama cool down.

after japan it was off to norway.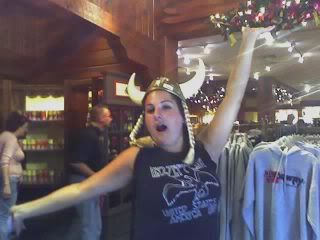 viking princess jiller

while jiller goes off yodeling, gayliestar and i make a new friend.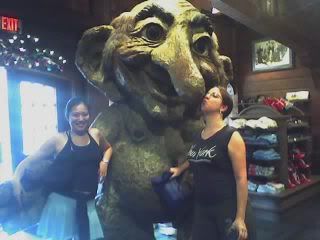 norway trolls. 10th grade chorus. HAAAAAAAA!

i was on a photo op frenzy at epcot. i guess i subconsciously wanted to make up for the lost ops the day before.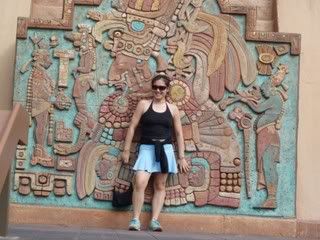 santo poco, mexico. home of el guapo.

after a full day of epcot, it was back to the suite to get razzled dazzled up for the main event. the wedding.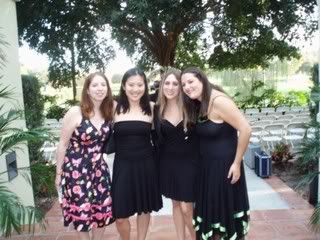 no wonder we were the party, we're hot bitches!

sitting and waiting for the ceremony to begin.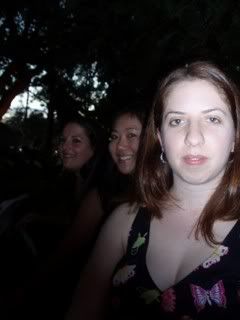 the story of stillwater starring gayliestar as russell hammond. (if you dont know almost famous, you will not understand the caption.)

although no tears were shed (not from me anyway) during the actual ceremony, there were touching moments during the reception.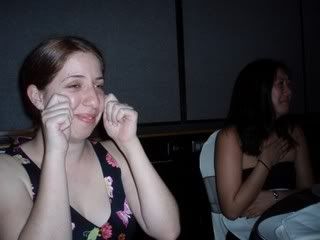 the scorps get emotional.

time to get happy because the fun was about to begin.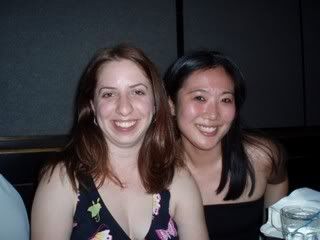 special mention #5:
i think its time for some 1980s michael jackson.

a couple that i actually believe can stay together.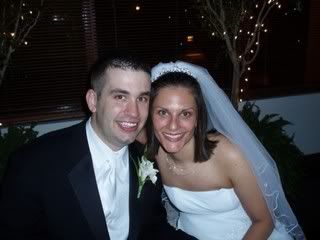 the happy newlyweds.

gotta get a pic with the reason for our whole trip.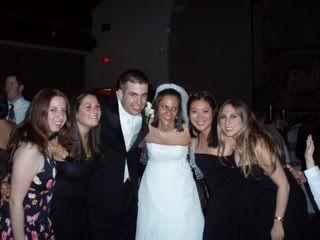 special mention #6:
oh no, its you again.

it was time to get this party started.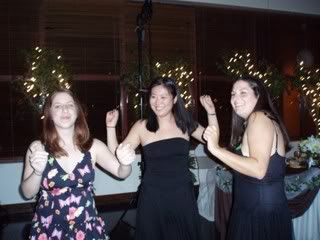 special mention #7:
the dj looks like schultz.

dj schultz was very jamie music friendly.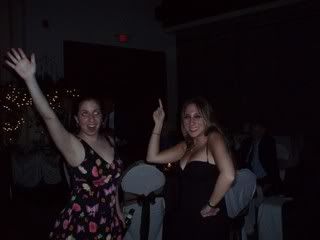 you know theyre playin' the bee gees.

who am i kidding, i love bee gees!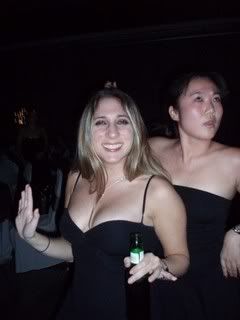 gettin into the groove.

my choice dance music is hip hop but i cant say no to disco.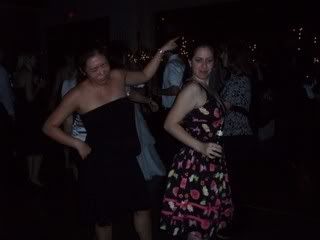 serious disco queen. check out my face. im serrrrrious!

i had wind down and regain my energy for the post wedding pow wow.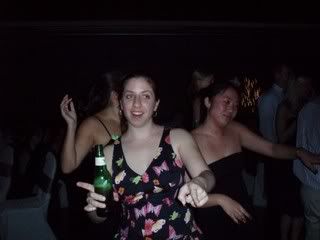 special mention #8:
im number one.
what about me?
you rock!

i thought id end the night sitting at the table just yearning to leave but much to my surprise, i was one of the last ones on the dance floor.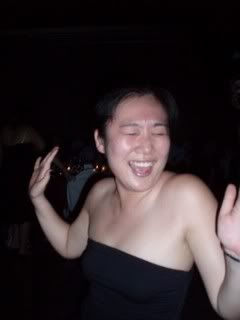 eyes shut and laughing. my everyday face.

the wedding was a blast and ended with an interesting shuttle ride back to the homewood suites.
special mention #9:
besides new york, america is just one big open road... of chain stores.

after a little drunk venting, we went back to our suite to pow wow and map out our last day in disney. obvious choice was to spend it at the magic kingdom. we realized americans are fat, stupid and just plain out rude.
special mention #10:
i prefer not to.

besides those depressing facts, our day was fun. we went on all the rides we wanted to go on. i picked up kickass souvenirs and gayliestar finally got what she was looking for all weekend.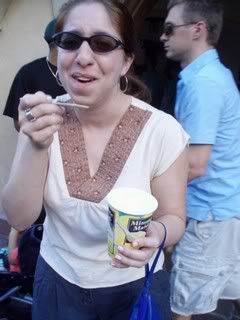 finally, a lemon ice!

the trip as a whole was fantastic. we were spoiled with a guest assistance pass that allowed us to wait just a few minutes for each ride. i guess karma thought we should pay back for "abusing" this privilege (which i think was totally worth it).

special mention #11:
this car has crappy pick up.
you guys, this car wont go fast.
yes, we just left magic kingdom... im on the grass.

trip ended with a steak and shake dinner, a bit of florida highway confusion, rainy weather in new york, even more confusion using the airtrains but all in all, it was a great trip with the girls... and lots of inside jokes and stories (it was your destiny to find this starbucks).