note to self: its JAMIES BDAY!!!
happy 26th birthday jamie!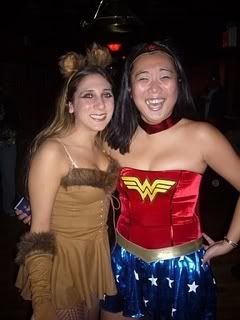 fun birthday wishes to the hottest grandma yentl i know!
more and more years of laughter to come.
fewer years of dressing like we do so ho it up while you can ;)
heres a lil vid only we can find funny.
special mention (jamies dating life edition):
thats what you gotta do to learn the rules.
explaining the necessity of playing the dating game
for 3 years all i did was talk to strange guys on the phone.
describing the splendors of online dating