3 reasons i wanna see...
three days of rain
and no, i dont wanna see it because one of the characters is portrayed by a certain oscar winning actress. actually, what appealed me to this hot ticket play wasnt the hype thats built around it (and rightfully so, its
julia f-in roberts
!) but the other actors in the play. yummy and yummy.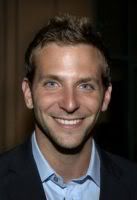 who is that handsome face you ask? looks familiar but you cant point it out. that hottie is bradley cooper. i saw an ep of kitchen confidential a few months ago and was intrigued by this short asshole. yes hes short which is a big no no in my book but his face. damn good looking face. and hes an asshole or at least he plays one really well. he played a cocky m-fer in wedding crashers and im sure hes another asshole in the upcoming film failure to launch. so i decided to check his profile on imdb and this hot man was on sex and the city (i must rewatch this ep) and one of my all time favorites: wet hot american summer. i can not can NOT believe bradley cooper is in wet hot and i didnt even know it! who knew a person who can play the biggest dickhead so well can also pull off the fairy-est camp counselor too. that i must rewatch tonight! not just for b-coop but also for his three days costar and my reason number 2: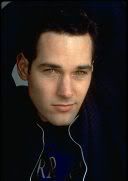 seriously, can this mans career get any hotter??? some know him as phoebes hubby, others as chers ex stepbrother, the meatheads will either know him from anchorman or 40 year old virgin, but whatever film hes in, he lights up the screen. c'mon! who else can make romeos archnemesis paris likeable in baz luhrmanns romeo and juliet. no one but paul rudd can pull the self pitying kevin in 200 cigarettes and have the audience actually feel a bit sympathetic for him, while laughing at him, of course. hes got a sensitive and deep soul. you can see it in his eyes. oooh, what i would do if i ever ran into him in the bustling streets of nyc. yes, hes on the short side too but i feel like i could let that slide if our paths ever crossed.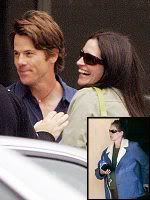 no, julia roberts still isnt one of my reasons to go see three days of rain. her hubby is though. theres like a slim to none chance of running into paul rudd on the streets of manhattan but the chances of getting glimpse of j-ro's hot hubby at the show is much higher. im sure hazel and phin have a great nanny to watch them so the hot hubby can support the wifey as she rakes in the money. ok, so i was a j-ro hater when she first started seeing mr moder. i mean, homegirl got a hold of him while he was still married. my daddy always said being a homewrecker is bad news bears. but after seeing countless pics of this cameraman, i wouldve done the same thing. he should be in front of the camera but a hot guy whos not hung up on his looks. julia is a smart woman. she snagged herself a winner.
so will i be occupying a seat at bways hottest new show? probably not unless someone would like to tell my imaginary boyfriend to take me there.
special mention reminder:
must look into the shirts while watching idol.

idol video of the week: ayla brown. not the best performance but wins best post perf convo with the host. is that gandalf and frodo or ayla and ryan?