and the votes go to...
entertainment weekly
. ive been a fan and loyal subscriber for some time now. and blogs. what would office employees do without blogs to read? so when
ew.com
started a
pop watch blog
, i was in heaven.
we are clearly approaching the mid-fall season as some of our faves (like
the oc
and
reunion
) have gone into october hiding to return in november for sweeps, but i am pleasantly surprised as to how satisfied i am with the shows this year. my staple faves
'guna
and
degrassi
are never disappointing and even though im punching myself for not getting into
lost
sooner, im just so glad i
did
start watching.
there are still those people who feel that tv void. a huge void that needs to be filled. that void that is yelling, "is it january yet?, my fingers are ready to dial!" you (as in jamie) know what im talking about, the water cooler topic of every year:
american idol
!
so pop watch had a posting today labeled:
who's your favorite american idol?
and i must say i was a little upset to read that ew's fave is fantasia and not the true idol of all: miss independent herself kelly clarkson. has my trusty magazine taken a sip of crazy juice? how and why? barrino over clarkson? such crazy nonsense. so, instead of ranting to ew, ive decided to give my own little tidbits about the past winners (and shouldve been winners):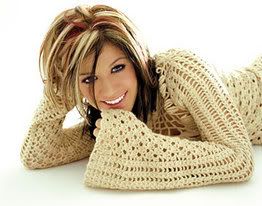 kelly clarkson: homegirl just rocks. ill be honest with you. i didnt even watch the first season of idol. i only watched the finale because idol was just everywhere. i had see to who would claim the crown: the average midwestern chick or the annoying sideshow bob. i was glad kelly won and not justin "where is he now" guarini. but i never thought her career would go as far as it is today or that i would even purchase her cd, and love it. number 6 on breakaway is a personal fave of mine. kelly clarkson is not just an american idol in my book, shes grade A amazing.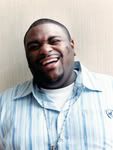 ruben studdard: the damn velvet teddy bear. flying without wings. yeah, no wings because they probably couldnt hold him. i keed i keed but cmon! did "america" make the right choice by handing the idol crown over to mister 205?! sorry 2004? after listening to that song, the man should be sorry for much longer than that. he seems like a sweetheart. nice guy. great voice. but can the man do a show for longer than 3 minutes without sweating bullets and keeling over for oxygen? the big bear needs to get in shape. then maybe his album and concert sales can match up to...
clay aiken: the second season winner in my book. the skinny man has got lungs! clay can sing anyone out the water. and speaking of water, ive heard many say theyve come to tears when they heard mr aiken belt out "bridge under water" and can you blame them? even i will stop and listen to this man/boy sing. all i know is if jamie and clay were ever in a karaoke room together, we would never see jamie ever again. ever. he might sing stalker-like songs ("if i was invisible. then i could just watch you in your room"), but lets face it. if you ever caught clay aiken in your room, you wouldnt run away and be freaked out, youd ask him to sing you a song. or two. or hell, maybe his whole album. even the christmas one.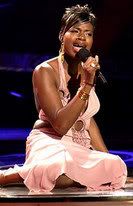 fantasia barrino: ew's choice. i actually watched the third season. and even though fantasias voice is amazing, her face... is not. she reminds me of a cartoon dinosaur. i know. shallow shallow shallow. but i always thought if you want to be an american idol, you have to be somewhat easy on the eyes. that theory explained why clay didnt win the year before. but "america" voted and chose fantasia. even the fact that she brought her 3 year old daughter up on stage with her(she was only 19 when she won) didnt stop the voters from choosing 'tasia. so what is fantasia up to now? just finished a book about her life which reveals her illiteracy. but shes gotten better now. she knows how to spell two whole words. b-a. b-y. m-a. m-a. nah, fantasia is doing all right. shes doing better than ruben and ...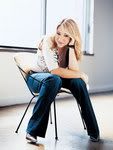 diana degarmo: i actually voted for her. and looking back on it now, i think fantasia was the rightful winner. i loved dianas voice and she was a lot easier to look at than fantasia but in the end, diana is just a really talented high school play lead with a really lucky streak. the girl can sing all right and if star search was still on, she definitely wouldve been the champion to beat but a star she is not. maybe in a few years, after shes lived a little and gained a little degarmo 'tude but for now shes just another girl in the choir. well the girl who got all the solos but still, a choir soprano. if you put blonde curls on her, with a more "all american" face, you would have...

carrie underwood: the reigning idol. true, i thought she would be the next kelly, but i think shes more like diana degarmo with the idol title. i think we all know that bo bice shouldve won but the idol title wouldve only hurt his career. and besides, i think last years competition showed to never underestimate the power of rednecks. that would explain bush still in office.